Software Redesign — 2015
Creating a collaboration tool for television makers
We worked together with the team at TinkerList to design the second iteration of their product.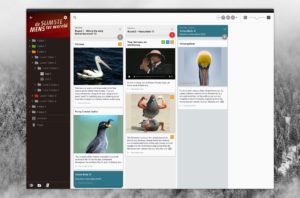 A start-up looking to scale
TinkerList helps television producers with all stages of a production. In the brainstormphase they add all types of content like text, images or videos. Later on, they create the script. Once the script is ready, all content can be used during recording. For example, the questions for a quiz can come straight from TinkerList.
When TinkerList approached us, their clients were already using the initial application. It was a crude, but effective version of the software. It was good enough to validate the idea, and the founders felt it was time to scale. Keywords: extreme usability, bold graphics, seamless animations. Got it.
Today, some of the biggest Belgian television shows such as De Slimste Mens and Kalmte Kan U Redden use TinkerList to produce their shows.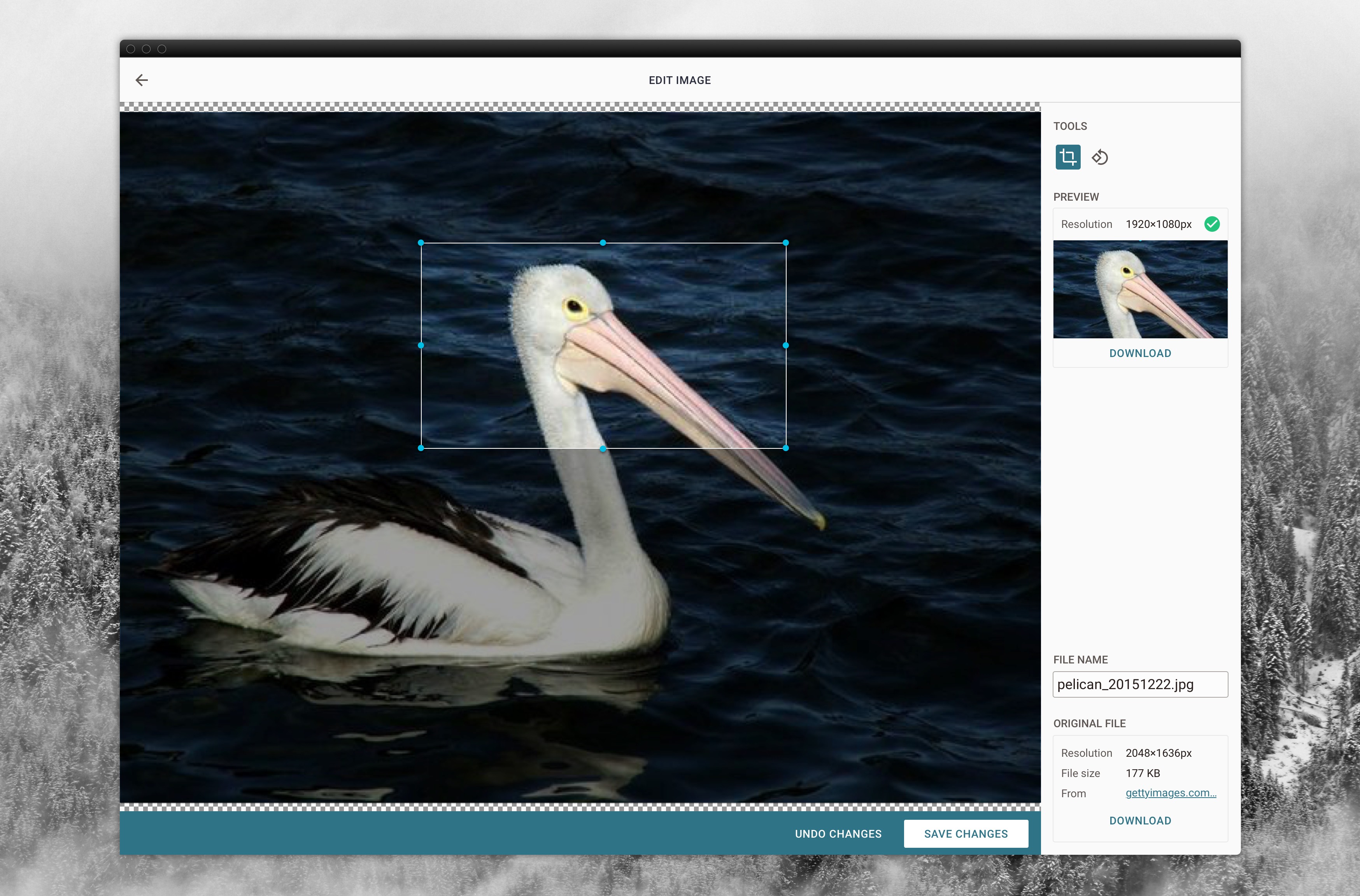 The application has all kinds of interesting functionalities that were challenging and fun to design. This screenshot shows how cropping images works.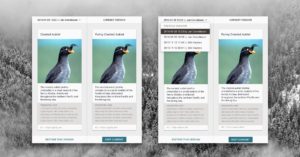 Here we see the way to restore content to a previous version.
A prototype is always a good idea
We visited television production companies deMENSEN and Woestijnvis to interview users about how they used the old software. TinkerList is a web app, so we delivered a new user interface in the form of an interactive HTML prototype. We then used the HTML prototype to validate or falsify our interface design work. This led to new insights which ultimately improved the end result.
Further down the road, the prototype also served as the basis for development. Below you can see a video of the HTML prototype at work.
This video shows some of the interactions we created in the HTML prototype.
A coherent brand
When we started the design process, TinkerList did not have a coherent look and feel. If we wanted to create coherence, we had to start with a solid foundation. We designed the TinkerList logo and crafted a cohesive design language for their brand.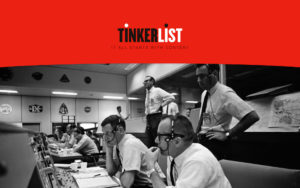 Part of the TinkerList branding: the final TinkerList logo used as a typographic element.
Animation brings it to life
TV, of course, has a long history with animation. Creating a stale brand was no option, so we also delivered some animation suggestions to make that brand come to life.
Set up for success
Based on our brand and interface design work, TinkerList now continues to iterate on their software. They received additional funding and hired an full-time designer to continue the work.