Software Redesign — 2013-2015
Ticketmatic
Ticketmatic is the online ticketing system of choice by leading Belgian venues. We help Ticketmatic deliver a delightful experience to venue operators, web designers and ticket customers. Interface design is much more than delivering a fancy visual style.
Ticketmatic helps theatres and music halls manage ticket sales and marketing efforts by offering them an innovative software solution. Their clients include Ancienne Belgique (Brussels), Vooruit (Gent) and Carré (Amsterdam).
The software covers a vast range of functionalities, including a customer relationship management tool, a tool to create and manage orders, and of course a digital ticket sales front-end for the ticket buying customer.
In close collaboration with the client, we rethought the design of all the functionalities in the Ticketmatic ecosystem.
We delivered a common design language to ensure consistency across different digital touch points.
To improve the buyer's user experience, we redesigned the ticketing flow to make buying a ticket as simple and user-friendly as possible. We also developed a CSS based skinning system for clients to visually match the ticket sales flow to their brand.
Collaborating with Mono is a joy. The design process is highly efficient and the design sessions are inspiring and fun. The combination of Mono's interface design skills and our business knowledge greatly improves the quality of our product. Another big plus is that the collaboration doesn't stop a the design phase, but extends right into the implementation phase: the design deliverables are integrated in the build pipeline and there is close cooperation with the developers resulting in a short feedback loop and high quality output.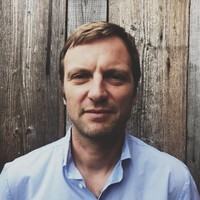 Bart De Man, CTO, Ticketmatic