Bootstrap HTML Prototype — 2015-2019
Growing a small ERP product with effective design
DeskDrive provides its customers with a desktop and mobile web application that provides ERP functionalities. They target SMEs that want to use a web application to manage their internal processes.
We worked with DeskDrive for four years. What started out as a simple UX review of their existing application became a collaboration spread out over time.
We regularly supplied DeskDrive's product team with new designs, components, and front-end code. As the software evolved, and DeskDrive's customers came up with new requests, we evolve the user interface.
Around year three, we put our attention towards a mobile web application interface. Users can manage their team's tasks on the go, using a simple web application.
The keyword in this collaboration was efficiency. Because there were many different use cases for the templates we delivered, we focussed on making sure the design patterns were as good as they can be, and that they were repeatable.
On the technical side, we used Mono's customized version of the Bootstrap framework, which solves some of its faults in a way that still allows you to use the strengths of the framework.
We have been working with Mono for a couple of years with great success. One of the challenges with our application is that it is configurable per custom install so we have no 'fixed design'. Mono helped us solve this problem with their experience and expertise. The solution they provided enabled us to take the custom configuration to the next level. This is one of the key reasons of our current success. Their attention to detail and pro active approach leads to good results in a minimal amount of iterations. I appreciate their no nonsense and direct style of communication, this leads to minimal overhead and is very cost efficient.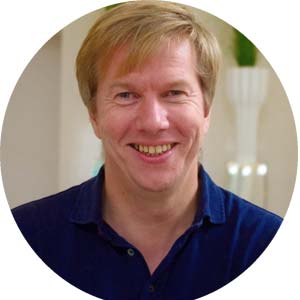 Tonny Bruckers
CEO & founder, DeskDrive