Mono Talks: Marina
Marina has now been at Mono for 4 years! She has contributed some awesome design work over the past years and we are lucky to have her on the team! To celebrate, we had a chat about her time with us.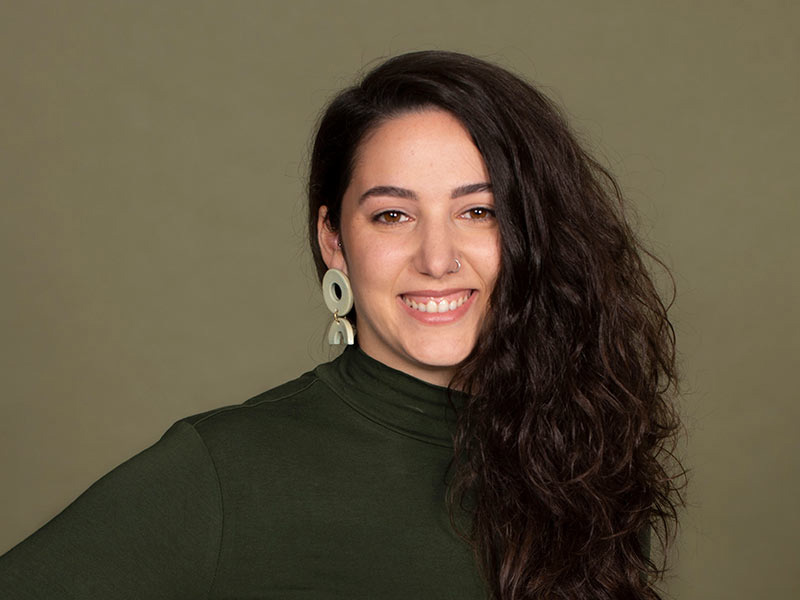 What is it like working at Mono?
It's all about what I have learned for me, I think I can say that Mono is the place where I lost my imposter syndrome! I really solidified my design knowledge and I think its because the people on our team are very knowledgable about design. I have learned a lot from Xavier and Johan and ultimately, working at Mono has made me a better designer. One of the best things about Mono is the freedom. I appreciate the flexibility at Mono and how we are offered the tools we need to get better results. I also like the atmosphere and feel like our culture is pretty easy-going and supportive, something that's been super important for me in these trying Covid times.
What work are you most proud of since being at Mono?
Mono Icons is probably my answer! What I designed wasn't groundbreaking, it is a simple icon library, but sometimes simple is the key. The interesting thing about Mono Icons is that we can build on it and use it internally. We don't have to rely on something external every time we start a new project or need a new icon. Apparently a lot of people seem to like and use our set which is pretty cool for me! Next to Mono Icons, I feel the most proud when a client tells me they love my designs and they are happy with the results of a project. That is the best feeling!
What is your dream project?
I am becoming more and more interested in doing interfaces that are not computer oriented. Creating UI for screens that are more uncommon (not a phone or computer) is super interesting to me. I also feel like over time I am becoming more interested in the idea of designing for humanitarian causes or projects that have a strong ethical background. I don't have a desire to work with one industry in particular when it comes to projects, I actually love the variety of industries we can dip into at Mono, we kind of get to be mini-experts in different areas which is cool!
Where would you like to you see yourself a year from now? Two? Five?
This is a tough one! I think that at the moment I am really happy with where I'm at as a designer and in Mono. I would love to get more involved with company culture and mentorship in particular. When I first started out in design I remember I had a lot of questions but sometimes it could be intimidating to ask, that's maybe why I like the idea of becoming more of a 'helper' within the team. I really enjoy helping with visual design and being that person other team members can go to. Especially with Covid and working remotely from the rest of the team, this past year I've found that even a small chat with a colleague could really brighten my day and make me feel a bit less isolated, so I like the idea of being there for other team members in any way I can help.
Tips for anyone starting out in the world of UX design?
I think I should start by saying that I didn't "formally" study design! I come from a cinema/television and interactive media background, my studies weren't entirely related to what I do now so at the beginning of my design career I definitely felt a sense of imposter syndrome. So my advice to anyone starting out in UX design would be to remember that no one is good in the beginning. It's kind of a cliché but I really believe in the "fake it till you make it" idea. Sometimes we can be too hard on ourselves when we don't get something right the first time, so keep going and don't be afraid! And remember to be compassionate and gentle with yourself too.
Subscribe to our newsletter
Receive blog highlights and fresh insights into UX/UI and front-end development.