Meet Fanny, the newest member of our team
The Mono team is growing and we are happy to introduce our newest member, Fanny Benisek. Find out more about Fanny in our Q&A below!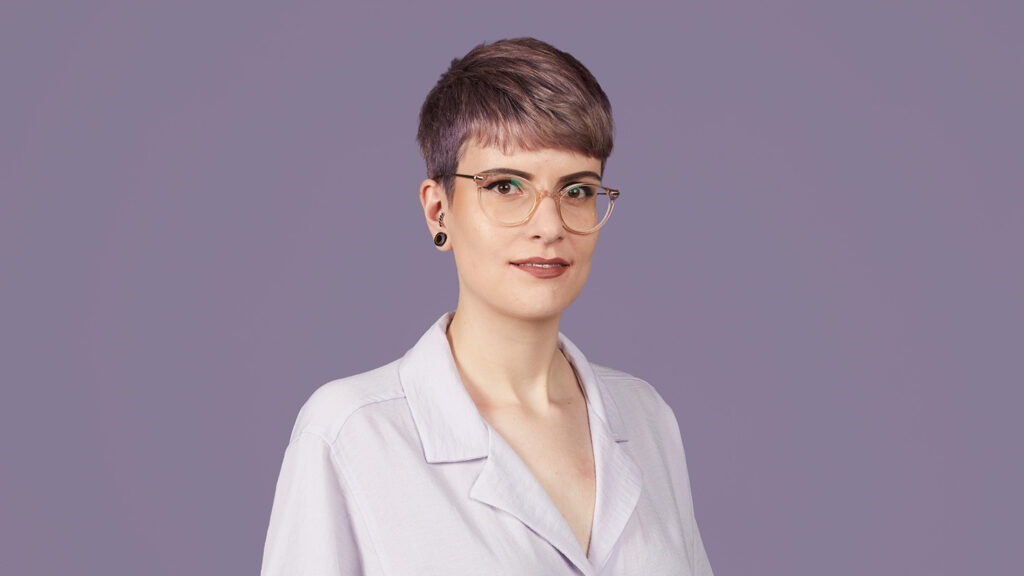 What made you decide to be a UX Designer? and why choose Mono?
I started out as a web designer, so to me it was a natural progression to develop an interest in building meaningful and easy to use web applications. I've been following Mono for a while and their positive company culture really convinced me to send in my job application. I'm very happy I did!
If you could only focus on one area of UX Design for the rest of your career, what would it be and why?
I would probably choose interaction design. Finding out the best way to structure inter-action-flows, for me personally is the most interesting and impactful area of UX design.
We asked on Twitter if this is the Golden Era for UX Design, the answer was no. What are your thoughts? Has this era passed or is it yet to come?
No, in the sense that there is still a lot of work to be done. I don't think interfaces and web applications are the best they could be yet. Though I do think companies are starting to recognise the value of UX design.
What do you personally hope to achieve working in UX Design?
I want to contribute to spreading the message that user-friendly products lead to more conversion by providing our clients and their customers with easy to use and visually attractive interfaces.
What is your dream project?
I love working on a project where not everything is set in stone (use of technology, design structure). In order to really push the project in a certain direction and have a lot of freedom to explore the best solution to any UX challenges.
If you had one piece of advice for anyone starting out in UX Design, what would it be?
Sometimes a white screen is very intimidating. I usually start my designs writing out everything I know about the project and start sketching on paper, even if you can't draw straight lines. It always helps me in the long run to structure complex data and visualise the most fitting interaction flow. Also, and this is a big one, don't be afraid to ask questions! Your peers will have different insights and interesting solutions to challenges you might have not even considered.
PS. We are hiring, check out our jobs.
Subscribe to our newsletter
Receive blog highlights and fresh insights into UX/UI and front-end development.