Community asset: Minimal Device Frames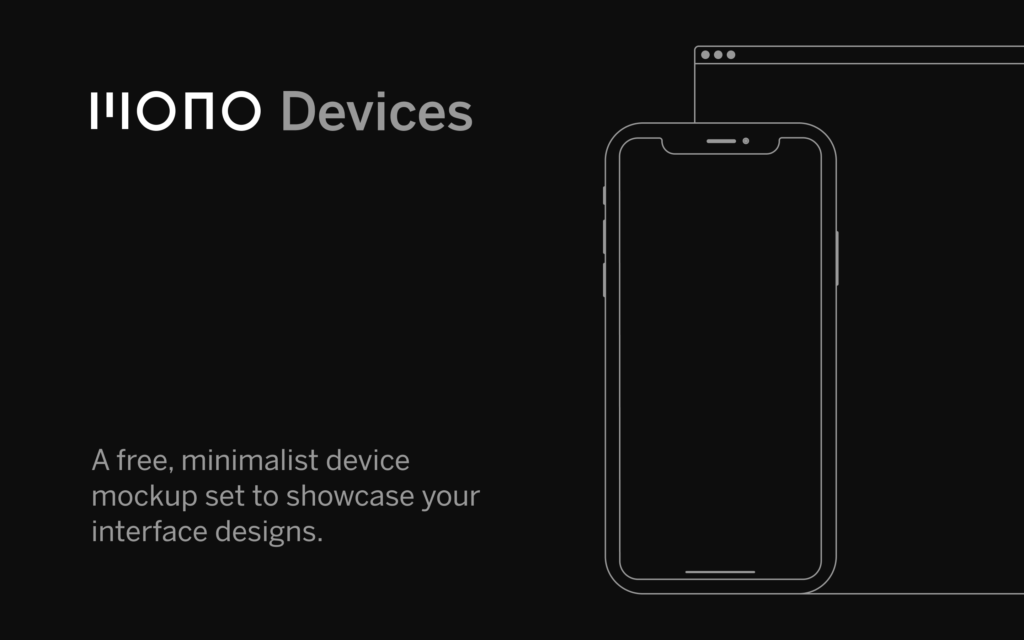 The gist: we released a device frames asset which you can duplicate on our Figma profile. Duplicate it to your Figma account.
In February this year I ventured to San Francisco to attend Config, Figma's conference. In the opening talk, Dylan Field, CEO of Figma explained new Figma features including the community feature.
He talked about how Figma wants to build the "view source" of design. Different companies have been sharing parts of their design process. Various UI kits have popped up on Figma's community giving designers insight into other team's processes.
We're quite excited about this idea. Three weeks ago we released Mono Icons which came with a Figma community file.
Now we're sharing a new asset: the device frames we have been using to show off our designs in our portfolio. These minimal line drawings of various devices (from phones to tablets) can be used to show the context of designs in presentations, portfolios etc.
We're excited to build out our Figma profile with cool assets to help out other designers. Check it out and give us a follow at https://www.figma.com/@mono.
Subscribe to our newsletter
Receive blog highlights and fresh insights into UX/UI and front-end development.
Leave a comment
Your email address will not be published. Required fields are marked *