New Cases: Ticketmatic & MediRec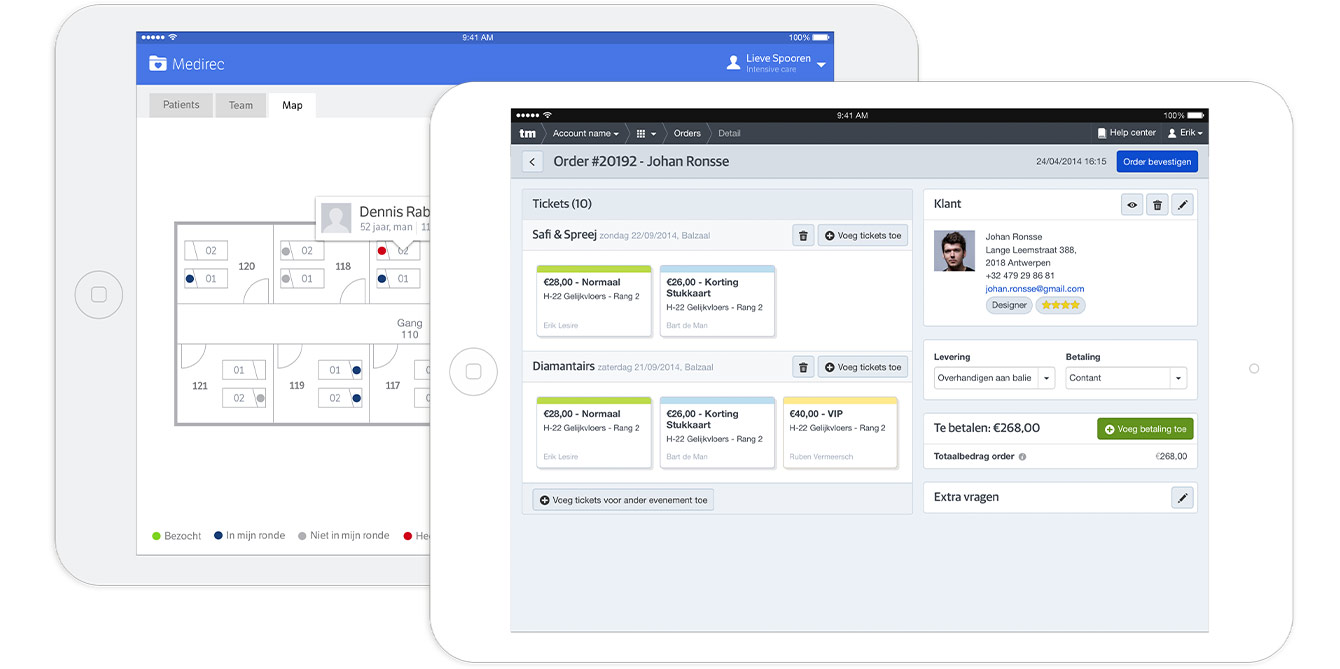 We have updated the work section of the website with two new cases.
The first case is Ticketmatic, a project that Johan has worked on for over 2 years. It's a huge redesign of a web application that helps event organizers manage everything related to their ticketing. Next to the web app we also worked on the ticketmatic.com website and several mobile applications.
The second case is MediRec. It is an application design concept for a medical application to help hospital staff manage patient data using a tablet-based application. This is an internal project that's still very much in flux but we wanted to start showing some of the things we worked on already.
Subscribe to our newsletter
Receive blog highlights and fresh insights into UX/UI and front-end development.