June: office news, designing with real data and Bedrock Bases
Office news

End of May, we had to leave Nest Gent. It was a popup office from its inception, so we knew this beforehand. For the following months our new stronghold is Friday co-working space in Antwerp.
This is where we will hold our weekly team days this Summer.
At Mono we promote location independence. On every jobs page you can read the following:
We offer a balance between working where you want and working in a nice office. Work from the focus from your own home or surround yourself with people. It's up to you.
We do our best to avoid travel time for everyone, while still trying to balance it with the right "communication moments". A work week at Mono is a mix between visiting clients, the team day and working from a location of your preference.
Even though we offer the option to work from where you want, we still want a "base of operations". We are currently looking for a new office in Ghent from September on, if you have tips, definitely get in touch.
Designing with real data
We've always been fans of designing with real content, mostly in the context of designing websites. Placeholder text just doesn't cut it; it's better to come up with some copy instead.
When it comes to web apps, we are often dealing with structured data. We've experimented with Airtable to provide our prototypes with new data.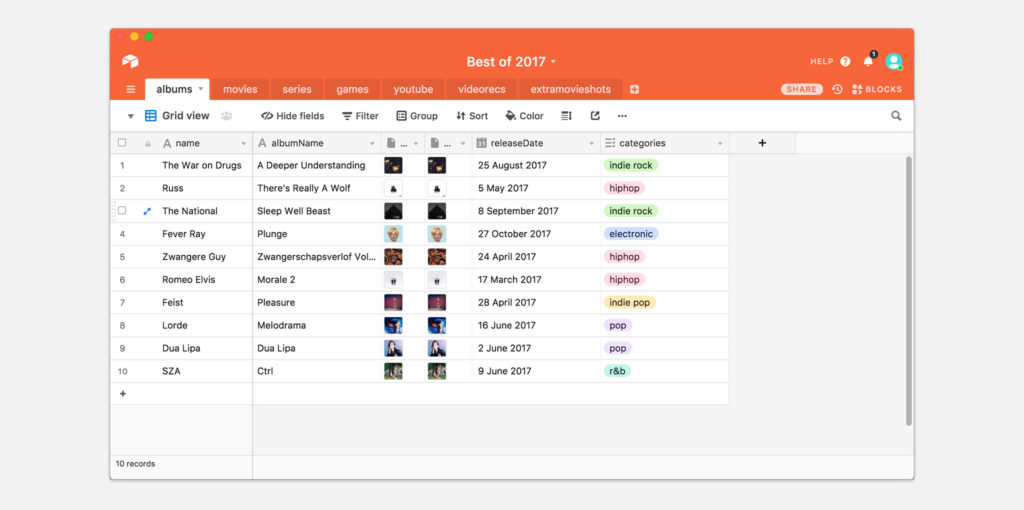 Every Airtable provides an "API", where you can get the resulting data as a JSON file. We then like to integrate this data into a Bedrock prototype.
We also just like using an Airtable table as a central "repository" for the kind of structured data to use in mockups, without necessarily automating the process.
Next we have been working with Chart. This is a Sketch plugin to generate graphs from spreadsheet data – you can make a data set in Google Sheets and then generate a chart from that.
Bedrock Bases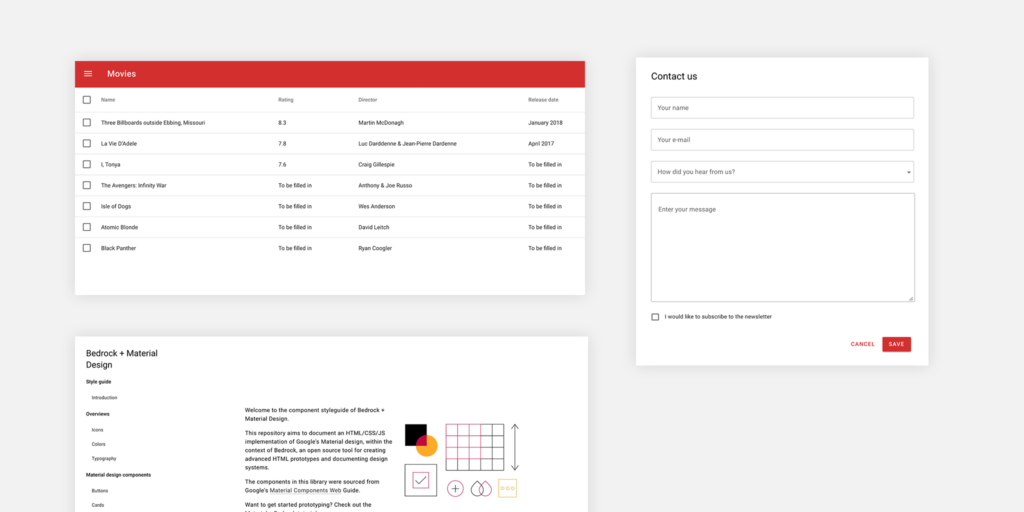 As mentioned in our previous blog post, we launched Bedrock bases.
We worked on a method to get started with Bedrock in an easier manner – a method that makes you set up less things and get prototyping faster.

With the release of Bedrock Bases we are providing a "base" for 2 common web frameworks: Bootstrap 4 and Material Design.
We want to thank Benoit for his work on the Material design base. Benoit joined us this month and worked on Bedrock as a summer job.
Subscribe to our newsletter
Receive blog highlights and fresh insights into UX/UI and front-end development.