Software Redesign — 2017
Helping a mobile-first startup reach the next design level
The team at Geme.io approached us to improve their mobile application design. Over the course of a few weeks we reworked the design completely and helped their developers implement the UI.
Geme.io is hyperlocal community application that aims to connect you to your neighborhood. Using your location, you can view content shared by your local community. It is clear that there is a need for smaller social networks, and Geme aims to be a major player in this trend.
Together with Geme, we analyzed the existing implementation of their application. We redesigned the application's user interface, and validated our design decisions using a click-based prototype.
To communicate our design decisions, we provided Geme with a guide that explains the design decisions in detail. This guide was then combined with tools like Zeplin.io and developer support via e-mail to ensure a good implementation.
At Mono we don't just throw designs over the wall and hope for the best. We actively work with the developing parties to make our designs a reality.
During the project Mono has been flexible and made what we needed happen within a short time frame. The design looks amazing. I am also happy we are getting advice on the implementation. We loved the team work, quality, professionalism and even the price for a self-funded start-up which Geme.io is.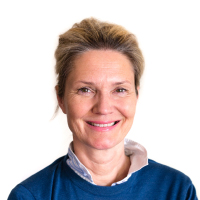 Magdalena, Founder, Geme.io
Curious about Geme.io? Visit Geme's website to learn about their product and download the app!